PASTORS REVIEWS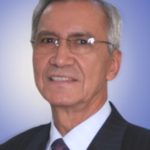 The United Pentecostal Church of Colombia, Cali headquarters in occasion of gratitude for the work done, highlight the guarantees and how pleased we are to see that met desired in this art so wonderful that God has given him.
In 2014 and 2015 we found that each of its creations has a high degree of professionalism, which we enjoy today, a beautiful Lectern vases, whose quality of work is very well perfected (not to mention the illuminations that each brings these).
Marulanda brother Nilson God continue to bless you and bless the fruit of your hands; hoping that as we had the opportunity to get these well thought-out work, other churches can also benifit from this service.
Reynel Galvis–
Bishop director of the foreign missions of the United Pentecostal Church of Colombia
Pastor Octavio Valencia Rincon —
United Latin American Pentecostal Church, Third Headquarters in Houston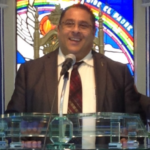 We are highly pleased, satisfied and grateful for this work, which they do note with high quality and love. As the altar where Christ is preached and we were looking for something with high distinction and organization Mar de Cristal delivered us this.
David Cortez —
Pastor of the church Light of the World in Queens, New York
Dr Yolette Fabre —
Christian life restoration center, in Florida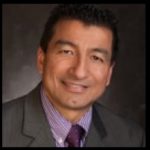 Sea Glass has been a company that reflects the innovative and entrepreneurial spirit which brother Nilson Marulanda, for many years has filled a gap in the area of the Lecterns and accessories needed for beautification and good presentation of Christian places of worship. Throughout all this time many Lecterns inspired by biblical designs have come to be part of many congregations not only in Colombia if not in other countries including the United States, showing dedication and quality in each of his designs and creations. I wish you success and encourage him to continue on providing an excellent service. God bless you.
Pastor Juan Carlos Monsalve —
United Latin American Pentecostal Church in Fort Lauderdale.
THE
ARTIST
Nilson Marulanda Quintero, was born on December 25th, 1972 in Santiago de Cali, Colombia. From an early age his inclination for art led him to perform in his high school (Santa Fe College and Departmental CASD) in Fine Arts, with drawing and painting being his greatest strengths.
In 1991 he was introduced to the art of carving glass. Since that moment, he has been in a constant search for new techniques and managing alternatives in glass, resulting in unique pieces of his art in his country and the world. The ability to create and express emotions in his works, have created that individuality and recognition at major customers, businesses and religious organizations such as the United Pentecostal Church of Colombia, as well as the army and the national police. Like many other prestigious companies and organizations of the country.
Many of his works are already exported to several countries in Europe such as Italy, Spain and Portugal; in the Caribbean British Virgin Islands, Puerto Rico and Aruba; also Venezuela, Ecuador, Canada and the United States where the company's headquarters already exists in Houston Texas and recently Mexico. Thus working on the vision of surrounding the world in a sea of ​​glass. The artist is aware of having received from God a gift of transforming crystal into a message of the Lord's word, managing to attend over his 20-year career more than 1,600 churches supported by his wife and children that today they actively participate in the company.