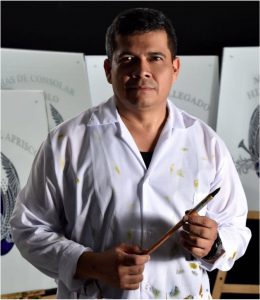 MAR DE CRISTAL
IT IS A CONCEPT OF EXCLUSIVITY,
ART AND BEAUTY
Creating the idea of imposing new trends and mastering the arts of design, Mar de Cristal has blended the matter of raw materials to create a and produce Masterful and unique pieces of decorative furniture. These are Custom Pulpits and Podiums utilizing glass as an ornament to bring unique qualities and exclusiveness to each of the pieces made to custom perfection.
In order to make such a defining statement a team with extensive training has been established to which our sole mission is to provide the highest level of client satisfaction in all our work.
Solid foundations, principles and compromise are key in all the processes handled by our organization true to who we are. Custom Pulpits and Podiums
Produce unique and innovative pieces of decorative furniture establishing a name brand recognized for exclusive design and craftsmanship, Using glass as a the creative canvas where personalized branding can portrayed elegantly, enhancing each creation with materials such as Wood, Stainless Steel uniting all and complementing each piece with custom engravings.
Mar de Cristal is a company created for the purpose of creating a new trend in furniture design and unique decorative items, using glass harmoniously to highlight the personality of each client translating their dreams and emotions. With the strength of our organization and the commitment of our work contributes to environmental preservation and economic growth of the region and our country.
Mar de Cristal is pioneering the design and marketing of glass furniture for 2013 , revolutionizing their products decorating trends in Colombia and projecting towards world the true beauty of glass changing and becoming a work of art.
One thing is to have a natural talent but another is to place that talent in the hands of God. During these 20 years we have seen our children grow and our team of collaborators who work with us in the grace and knowledge of crystal management.
It is important the company of our family in Houston Texas, which serves the entire Anglo-Saxon market.
We are at your disposal to have the best experience, just tell us your idea and we will transform it into crystal.